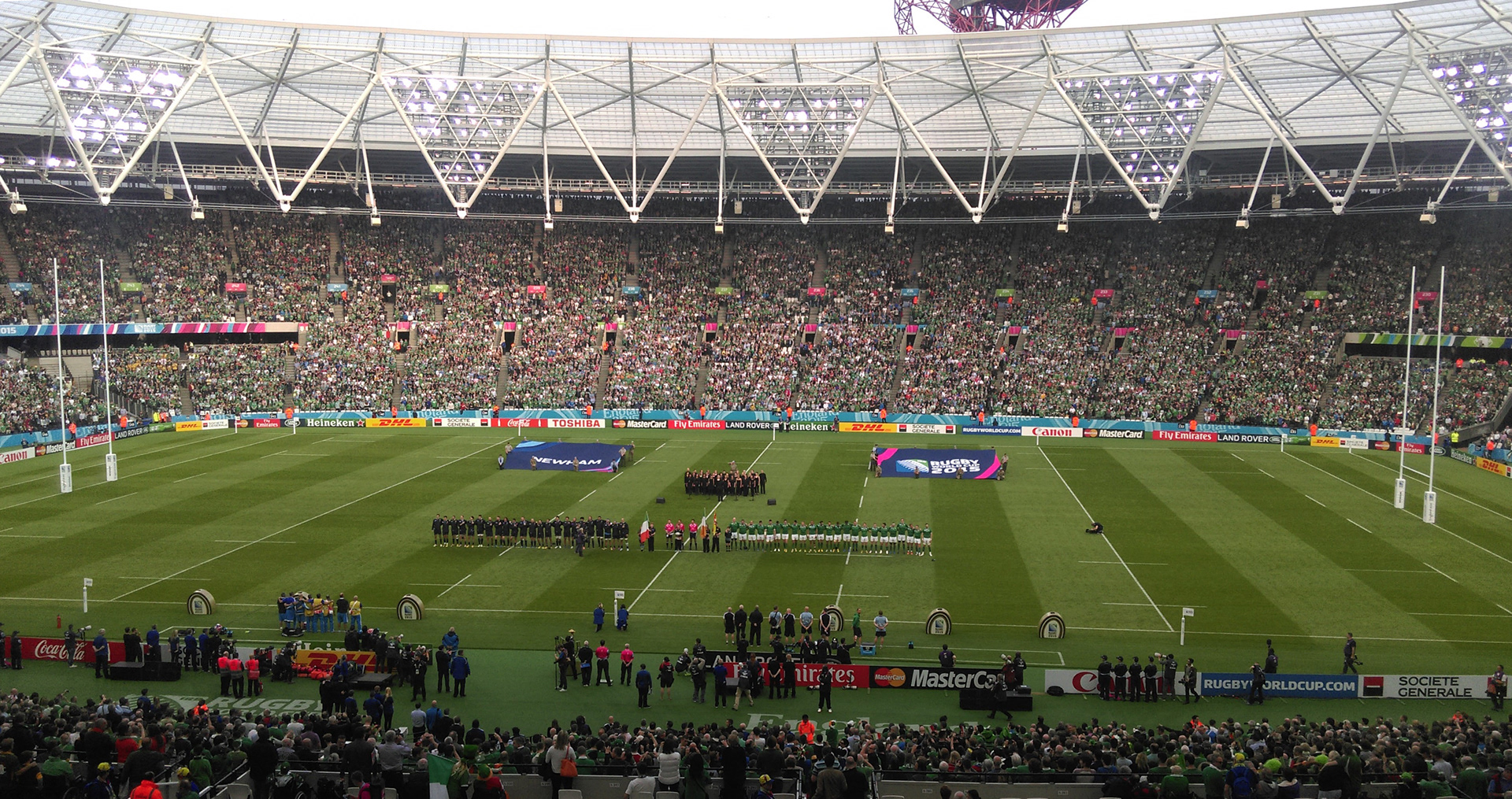 In the summer of 2013 WilsonOwensOwens (WOO) and 8x8 came together on a successful bid as design services consultants for Rugby World Cup - England 2015.
The combination of WOO and 8x8 brought together the most influential designers on London 2012's Venues team, respected in the sporting venue business worldwide because of our experience, understanding of operations, our creativity and our approach. www.wilsonowensowens.com

The 8x8 team were embedded with the organising committee designing the overlay for all 13 competition venues and 31 training bases. Additionally 8x8 acted as venue project manager for Wembley and Olympic Stadiums. In this role we had responsibility for the design, delivery and site management of the venue during the tournament. This included monitoring and control of the project budget; and overseeing the procurement of temporary structures, utility services, and submission of the design, statutory approvals and licensing, working closely with the venue owner and other key stakeholders such as the World Rugby.